I took this photo in Las Vegas years ago at Star Trek: The Experience
Don't mind me… just excited about the food replicator NASA is currently working on… :B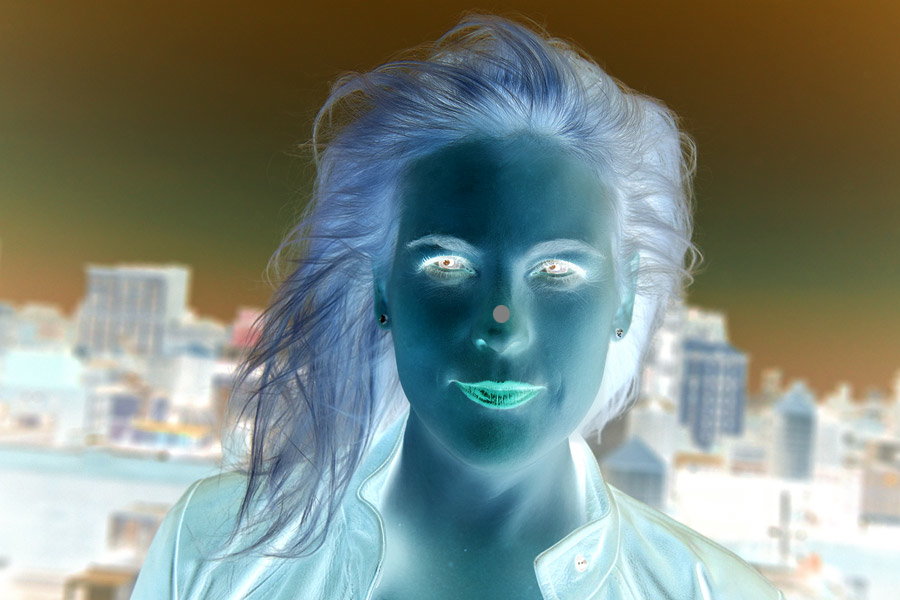 Instructions:
1.  Stare at the gray dot on the woman's nose for 30 seconds (click on image for larger size).
2. Look quickly at the gray box below (or look at a plain surface like a ceiling or blank wall).
3. Blink repeatedly and quickly.

PBS NATURE: Animal Odd Couples
A lot of people, in both religious and scientific circles(as well as neither), have this indoctrinated practical attitude towards animals that crosses the line into being frigid and cruel.  Animals feel, they think and they have empathy. This video proves it. Please watch this video.
"Any fool can destroy trees. They cannot run away; and if they could, they would still be destroyed — chased and hunted down as long as fun or a dollar could be got out of their bark hides, branching horns, or magnificent bole backbones… Through all the wonderful, eventful centuries since Christ's time — and long before that — God has cared for these trees… but he cannot save them from fools — only Uncle Sam can do that."
- John Muir, father of American conservation - 1897 (via sciencecenter)
(Source: The Atlantic, via sciencecenter)